Reviews
Spool Retaining Bolt (Blue) 1/4UNCx1/2" R/H Thread
A good price and great service, the part was delivered within 48hrs of ordering. Shame about the rel...
Date Added: 03/13/2019 by David P.

Blade for Argos, B&Q, Homebase, JCB & various other mowers
Item arrived very quickly and was exactly the one we needed - after searching in Homebase and other ...
Date Added: 04/24/2018 by Robin H.
Lawnmower Blade for B&Q MLMP1200
Purchased lawn mower from bandq who do not stock spares.. Having found Mow spares on line could not ...
Date Added: 03/27/2018 by Stephen W.
34cm blade for Qualcast RMi34 (CLMB3634M) & RMi34S (CLMB3634M)
I can't give this blade five stars, as I haven't tried it yet, but it looks nice and sharp - which ...
Date Added: 03/06/2018 by Karen L.
Spool Cover and Spool & line Worx, Qualcast & other trimmers
Apart from quick supply of part, find the part of original, the spool retaining clip, this replaceme...
Date Added: 09/01/2017 by Colin King
Mounting disc and plastic blades for Qualcast, Sovereign & other
Great service; the product was out of stock but was posted 1st Class as soon as it became available....
Date Added: 06/23/2017 by Martin Gurran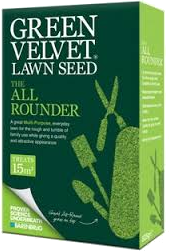 Green Velvet Lawn Seed - All Rounder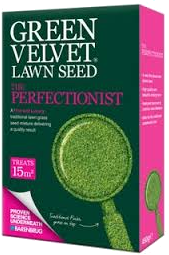 Green Velvet Lawn Seed - (Perfectionist) for the Perfect lawn
Your IP Address is: 3.227.254.12