Reviews
Mains Cable (10m) for various mowers & trimmers
Ordered this cable, although it was out of stock we were telephoned and offered a slightly longer ve...
Date Added: 06/22/2017 by Linda Galilee
38cm Blade for MLM1600
Excellent service, I ordered this item yesterday and it arrived about midday today. Many thanks.
Date Added: 05/31/2017 by Alistair Rose
Spool and Line for various Powerbase, Challenge & other trimmers
Could not get this part locally, really helpful in providing me with what i needed, excellent price ...
Date Added: 03/30/2017 by Steven Fallon
Mains Cable (10m) for various mowers & trimmers
Despite this mower still being sold at Argos, I was unable to source a replacement cable anywhere un...
Date Added: 03/20/2017 by Claire Linksted
Spool and Line for various strimmers / trimmers
Items fit exactly despite not being listed as a supported device... Well impressed
Date Added: 07/15/2016 by Brian Traynor
Spool Cover and Spool & line for MacAllister MGTP600 & more
Excellent service from mow spares great communication of order and despatch via email. Good quality ...
Date Added: 06/30/2016 by Justin Cooper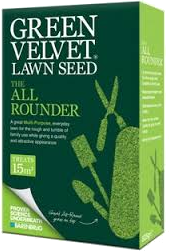 Green Velvet Lawn Seed - All Rounder

Wheelbarrow Booster - Enlarge the capacity of you wheelbarrow
£12.99
£9.99

Save: 23% off
Your IP Address is: 3.90.108.129